The mission of Letters From Home is to honor veterans, celebrate people, and unite the nation through music.
​
Letters From Home was started by Erinn Dearth at the suggestion of her late father, Pat Dearth, a veteran of the United States Coast Guard. Since that time, the group has performed over 900 shows in venues big and small across the United States, touching the hearts and caressing the memories of hundreds of thousands nationwide with their mission to honor our veterans, active military heroes and their families.
The show is now performed in theaters, for air shows, cruise ships, schools, patriotic celebrations, military bases, VA hospitals, VFWs, American Legions and many other venues.
A television documentary on Letters From Home
by OurState Television
won the Emmy
for best magazine documentary in 2017. The duo
performed in Normandy, France to perform for the 75th Anniversary of D-Day
on June 6th, 2019, kept audiences safely entertained digitally in 2020 and 2021, and
performed near the site of the Battle of the Bulge in Belgium
in 2023.
Letters From Home will be performing a 50-States Tour in 2023.So who makes up Letters From Home? Erinn Dearth
found her love of tap dancing at Franel School of Dance when she was three years old. She won her first national tap competition at age 5, and has been making noise ever since. For years, Erinn did musical theatre and performed on cruise ships, and when she returned to her home city of Winston-Salem, Erinn founded First in Flight Entertainment which now books entertainers all over the world. Producing Letters FromHome was a perfect way of combining her love of production and being onstage, while spreading a message of hope and patriotism.
Meanwhile, proverbial worlds away, New York-based actor
Dan Beckmann
was photographing penguins in Antarctica when he was approached by Dearth, who had discovered him through a video on a magical multimedia portal known as YouTube. She expressed interest in having him aboard, and before but another word was uttered, Dan packed up his lenses, wiped the bird poop off his pants, and hopped the next jet to Winston-Salem to accept his role within the LFH team.
---
ABOUT THE TEAM
---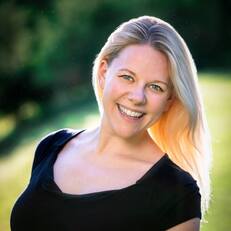 ERINN DEARTH
is the creator, founder and choreographer of Letters From Home. As an actress and producer, Erinn has worked on 250+ theatrical productions up and down the east coast and has toured with Cirque Productions. She is a published author, and founder of First in Flight Entertainment and the NC Triad Theatre League. Erinn is also the founder and Executive Director of the youth-inspired Spring Theatre in Winston-Salem, North Carolina which is currently in it's 11th season of producing live theatre, classes and camps. During the pandemic, alongside Dan Beckmann, she produced a socially-distanced film called "Lock-In" with 100 cast members filming all over the world in quarantine. She loves dogs and takes care of them in all of her spare time (even though her favorite animal is definitely a hamster). Erinn is 1/2 of "riley", an artistic umbrella of creativity that produces blogs, songs, talk shows, screenplays, shows and a myriad of projects with the mission of playing with purpose.
You can catch her and Dan on their online "riley" talk show, and you can keep up with all of their endeavors big and small on

www.ItsRiley.com

. Erinn would like to send an enormous air-hug to anyone who's reading this, and would like to encourage everyone to spread love and joy whenever and wherever they can!
---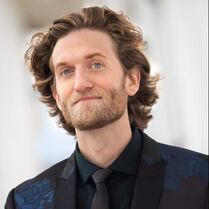 DAN BECKMANN
is an actor, singer, director, writer and photographer from Minneapolis, Minnesota. He holds a BFA in acting from the University of Minnesota, Duluth and is a member of Actor's Equity Association. Addicted to laughter from an early age, Dan has been entertaining since he could first make noise, and eventually made it his career to to collaborate with with Tony-nominated directors and Broadway legends on regional and Off-Broadway productions, concerts, national tours, cruise ships and international venues across the globe. To date, Dan has had the pleasure of performing on 6 out of 7 continents (looking to put a shrimp on the barbie ASAP, mate). Dan is the Artistic Director of
Spring Theatre
in Winston-Salem, North Carolina where he works alongside Erinn Dearth creating opportunities for youth in the community. In the past few years, Dan has developed an obsessive passion for photography, and now has his own business (creatively named Dan Beckmann Photography.) The pandemic led Dan into the world of editing, filmmaking, and audio engineering, bringing him to create two socially-distanced films, several digital concerts and music videos, and a myriad of other digital projects from the quiet seclusion of his own bat cave.
He owes everything he has to the support of his wonderful family and to ADHD.

www.ItsRiley.com
---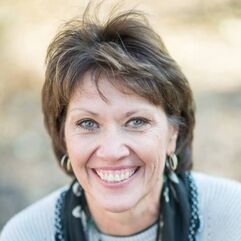 MYRA MILLER (50-STATES TOUR MANAGER)
While watching a documentary about WWII one evening, Myra realized she didn't even know which unit her father, who had served had been a part of. He had died, many years before, without having talked much about his experience in the army. She decided to research his service and trace his footsteps in Europe, and it was a life-changing experience that inspired her to start her own business, Footsteps Researchers. Myra has always been a huge supporter of Letters From Home, producing them in Cleveland Ohio and in Normandy, France for the 75th Anniversary of D-Day. Myra is a published author, a photographer and a film producer.
---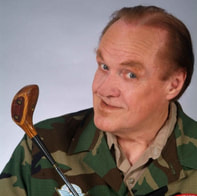 LYNN "WIN" ROBERTS (BOB HOPE/ RED SKELTON/ JACK BENNY IMPRESSIONS) Lynn "Win" Roberts has been performing professionally since the age of 14. He majored in music at the University of Nebraska and was a featured vocalist and instrumentalist with many bands including Russ Carlyle, Wayne King, Ted Weems, Guy Lombardo, Jimmy Dorsey, and Peter Palmer. In 1964, Roberts started developing his musical variety act, playing more than a dozen instruments and singing. He began impersonating stars after hearing that he sounded or looked like them. Roberts's favorite impersonations are Bob Hope, Jack Benny, Red Skelton, Jimmy Durante, W.C. Fields and Frank Fontaine as Crazy Guggenheim. He also does impersonations of band leaders with his instruments. Roberts won a Cloney Award for his impersonation and tribute to Bob Hope in 2006, the Bea Foggleman Lifetime Achievement Award in 2009, and the Lifetime Achievement Award from the American Federation of Musicians in 2012. For the past 16 years,Roberts has been touring the U.S. and Canada doing his tributes. On Dec 3, 2017 Lynn was presented with a commendation from the State of Michigan for his work entertaining Veterans nationally as a Bob Hope Tribute Artists. Lynn's first performances for the military were in 1966 when he spent 10 weeks in Germany and Italy doing his shows for the German American Agency.
---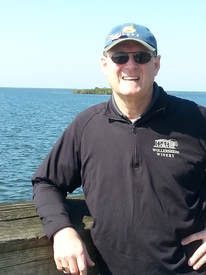 GERALD "JERRY" BRYANT (LFH BOARD CHAIR)
Jerry was born in Springfield, Vermont in 1946, graduated High School in 1964, and completed a BS Degree in Accounting in 1974 from The Sage Colleges in Troy, NY. In the middle of his college years, he joined the Army Reserves in Schenectady, NY, with the intention of getting a job and continuing to go to Night School. However, this plan was upended when his Reserve Unit was activated and he found himself in the midst of the Viet Nam conflict. He served out his time as a Medical Lab Tech at Kenner Army Hospital at Fort Lee, VA. After separating from the Army, and returning to the Reserves, he returned to his job at General Electric, finished college, and then completed the Financial Management Program at GE. He spent his earlier career as a Cost Accountant, progressing into managerial, and then Controller positions. In 2013 he transitioned from the corporate life to becoming a Business Manager at his local Catholic church. He met the performers of Letters from Home at a local show, and was so impressed that he decided to get more involved in helping Letters From Home unite the nation through music. As they say, "the rest is history".
He, and his wife Barbara, have three phenomenal children, Jennifer, Christopher, and Nicholas. They have given Jerry & Barb five wonderful grandchildren, all of whom have special talents.
---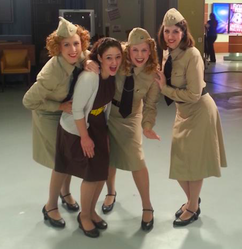 ALUM OF LETTERS FROM HOME
​Members of Letters From Home through the years:
Erinn Dearth
Dan Beckmann
Courtney Groves
Amanda Newman
Brynn Lewallen
Chelsea Vandernamm
Sarah Haley
​Heidi Shafer