​Veterans day has become my favorite holiday over the years. A day of celebrating those who served so that we can enjoy the freedoms we do EVERY single day. It's not a day of mourning or remembrance, but a day to smile, feel proud to be an American and shake the hands of our true heroes.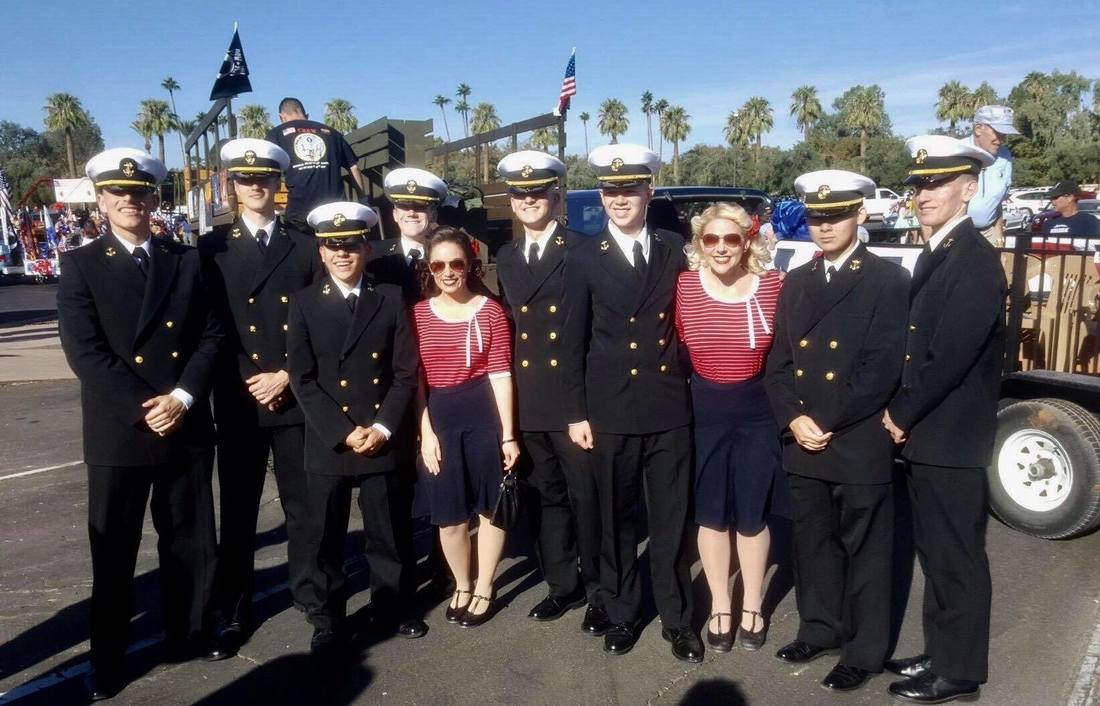 ​This veteran's day was especially beautiful. We had the honor of being in the 21st annual Phoenix Veterans Day Parade in Arizona. This parade is one of the largest veteran's day parades in the country, and it is truly a spectacle to see. There were over 45,000 in attendance, not including the 2500 participants who were in the parade!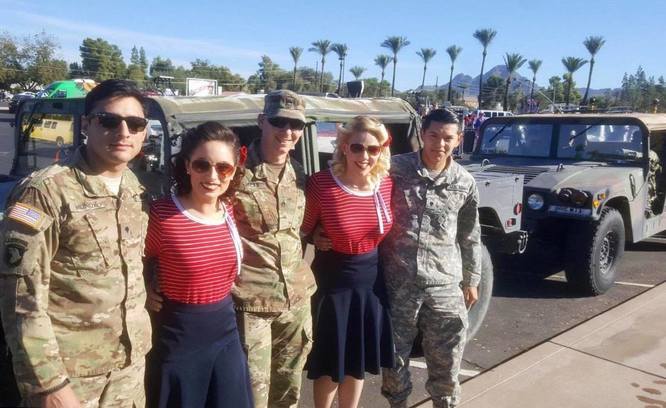 ​Our float was sponsored by APS, lead by the incredible Terry & Deb Ricketts. They are wonderful, warm and vibrant people who feel like family the minute you meet them. The float was surrounded by over a dozen clowns dressed like Uncle Sam and a beautiful eagle with a moving torso and head!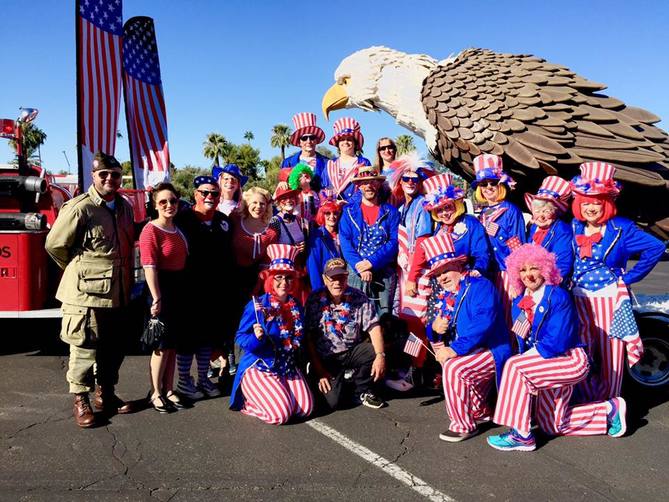 As we were waiting for the parade to start, we had a few hours to meet so many of the parade participants. Active military, Korean war veterans, Vietnam veterans, Reenactors, The Miss Arizona's, and so many of the country's supporters, including Colonel Martha McSally, who is now a congresswoman, and was the first woman fighter pilot in history! Martha flew in combat following the 1991 lifting of the prohibition on woman combat pilots, and flew the Fairchild Republic A-10 Thunderbolt 'Warthog' close air support aircraft over Iraq and Kuwait during Operation Southern Watch.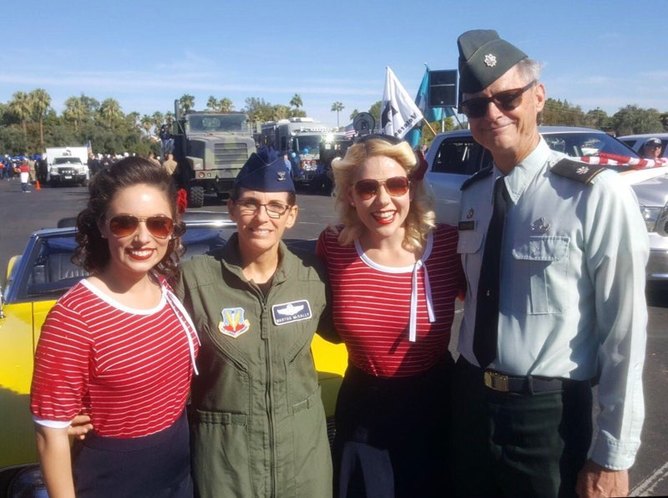 One of the most amazing honors of the day was hugging and singing to Ray Chavez, the oldest living Pearl Harbor veteran who recently had his 105th birthday. Ray was in the United States Navy, and if you'd like to watch a short documentary the History Channel produced on him you can
CLICK HERE
. My hands were shaking as I met this true hero.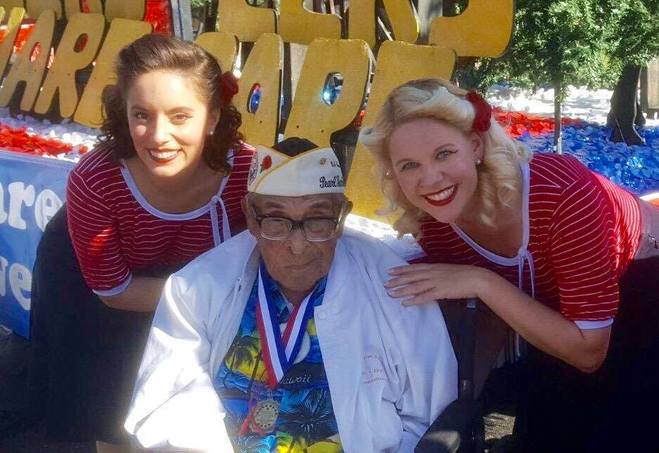 ​As the parade started on it's route, I was overcome with emotion. My dad would have been so happy to see so many patriots showing nothing but LOVE for our country. Not only were they honoring our veterans, but they were excited about America. Little kids, teenagers, adults and seniors alike were lined up on the streets in their red white and blue with genuine happiness, thanks and love towards our country. Even passing by the veteran's home, there were dozens of men and women in their wheelchairs smiling, waving flags and saluting.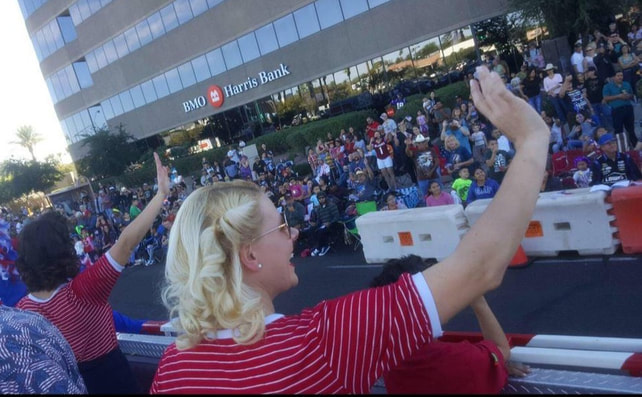 ​It's this kind of love that I talk about in every show. With things like the news and facebook trying to get into our homes and hearts with negativity, the beautiful acts of love are not always featured on the news and in the media like I believe they should be. Our lives are our own and free because of those who put their fellow man before themselves. I am a humbled, proud American and so thankful for our veterans every day. -Erinn :) xoxox