(Repost from erinndiaz.com December 2017)
​This year, I wrote an entirely new holiday show for Letters From Home. One of everyone's favorite parts of the show was not a song or a dance, but a monologue I wrote for Nelson that told the story of the Christmas Truce during WWII.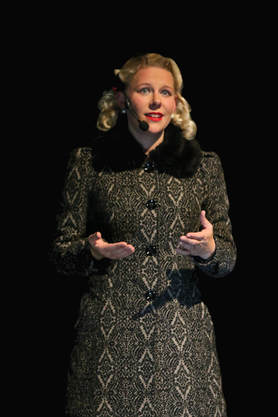 In the four years between 1914 and 1918, WWI killed or wounded more than 25 million people. The soldiers fighting in the cold trenches were familiar enough with the realities of combat to have lost much of the idealism that they had carried into war, and most longed for an end to bloodshed. The war, they had believed, would be over by Christmas, yet there they were in Christmas week still muddied, cold and in battle. But even through the devastation, there were still moments of joy and hope in the trenches of Flanders Field, and one of the most remarkable stories came during the first Christmas of the war.

​The first signs that something unusual was happening occurred on Christmas Eve. At 8:30pm, an officer of the Royal Irish Rifles reported to headquarters, saying: "Germans have illuminated their trenches, they're singing songs and wishing us a Happy Christmas. Compliments are being exchanged but we are nevertheless taking all military precautions."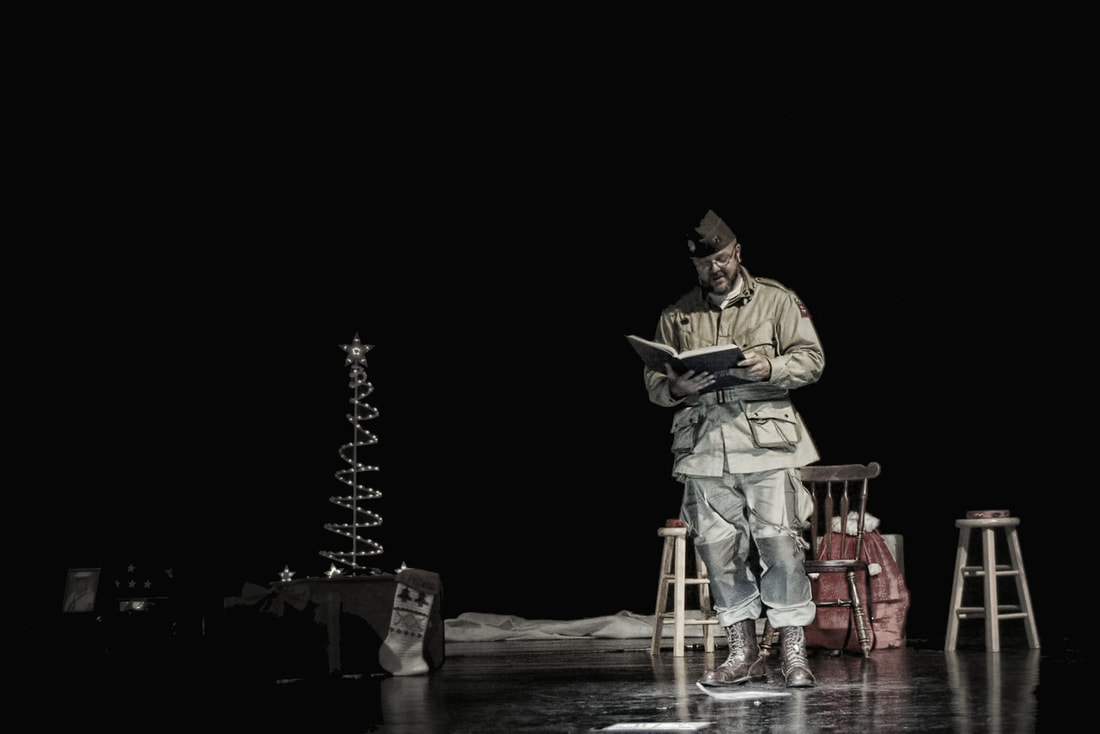 The evening went on, and the two sides began serenading each other with carols….. the Germans sang silent night while the British started The First Noel. A few scouts met cautiously in no mans land… the shell-blasted waste between the trenches. A young man named Private Murker met a German on patrol, and was given a glass of whisky and some cigars, and a message to send back saying "If you don't fire at us, we won't fire at you".

Later that night, the truce began with a German soldier shouting: "English soldier, English soldier, a merry Christmas to you"!

​For some little time the troops were cautious, and did not even answer. Officers, fearing treachery, ordered the men to be silent.

But up and down the line, the men started answering the Christmas greetings from the enemy. They did not resist wishing each other a Merry Christmas, even though they knew what tomorrow might bring.

Blood and peace, enmity and fraternity…. War's most amazing paradox.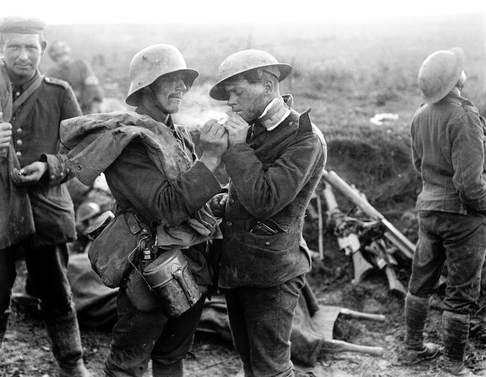 Not a shot was fired.

The next morning, the war was on again, and there would be no further truce until the general armistice of November 1918. Many of those soldiers who celebrated Christmas together that year would not live to see the return of peace. But for those who did survive, the truce was something that would never be forgotten.

The holidays are a time to reflect, love one another and be grateful for the good things that we have and see every day. This holiday season, we hope that no matter what battles you may be fighting in your OWN life, that you'll allow the spirit of the season to bring peace into your heart. -Erinn :) xoxox